Environmental Awareness Day at Narragansett Beach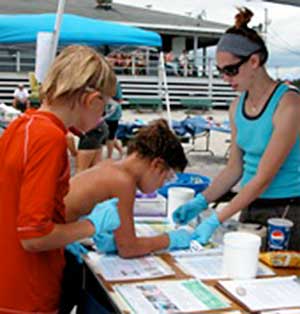 For several years, the Rivers Council has participated in the Town of Narragansett's Environmental Awareness Day at the Narragansett Town Beach. Environmental organizations from all over the state participate by setting up information displays, talking to beach-goers about RI's natural resources, and offering fun and educational activities for kids. This program is typically held on a Saturday in mid-July.
EnviroScape® Available for Use by RI Educators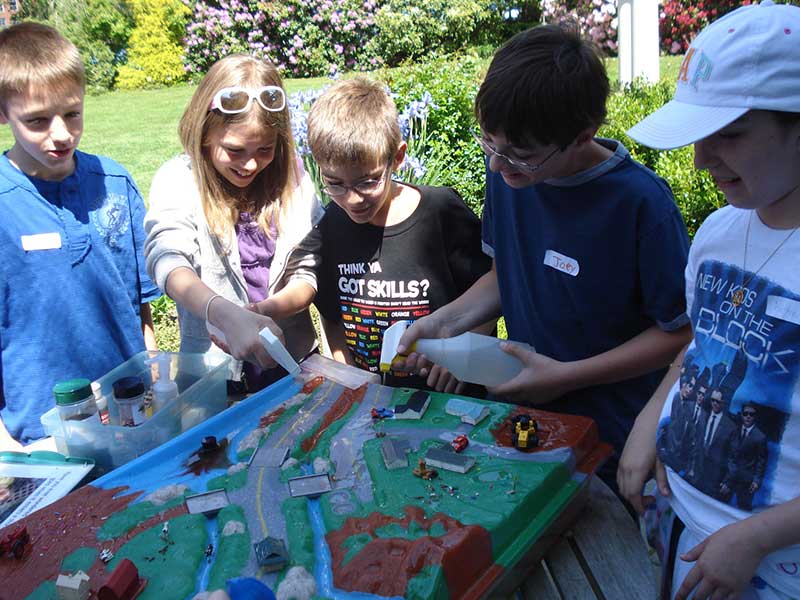 The Rivers Council borrows RIDEM's EnviroScape® Watershed Model for use at some of the outreach events they attend. The watershed model demonstrates how stormwater runoff picks up pollution and excess fertilizers from the land and washes it into our waterbodies. Rhode Island Stormwater Solutions owns the EnviroScape® Model and will loan it to educators on a first-come-first-served basis. Visit RIDEM's Stormwater Solutions webpage for more information about using the watershed model.
Rhode Island Land and Water Conservation Summit
Rivers Council hosts the Watershed Organizations' Meeting every year at the annual Rhode Island Land and Water Conservation Summit. This allows summit attendees to learn about Rivers Council and the associated watershed organizations, as well as to ask any questions or voice any concerns about the state of Rhode Island's watersheds.
Watershed Stewardship Program
From 2005 to 2007, the Rivers Council offered its Watershed Stewardship Program to citizens interested in learning how to protect their watersheds. Through a series of indoor classes and outdoor field sessions, participants learned from professionals the basics of watershed hydrology, watershed assessments, land conservation, fish restoration, trail maintenance, invasive species, watershed policy, community involvement, and more. Many Watershed Stewards went on to volunteer with their local watershed councils, land trusts, or other environmental organizations. Eighty people matriculated through the program. Currently, the Rivers Council is supporting the Watershed Science for Educators course being offered at the URI Bay Campus by the Wood-Pawcatuck Watershed Association and the Narrow River Preservation Association